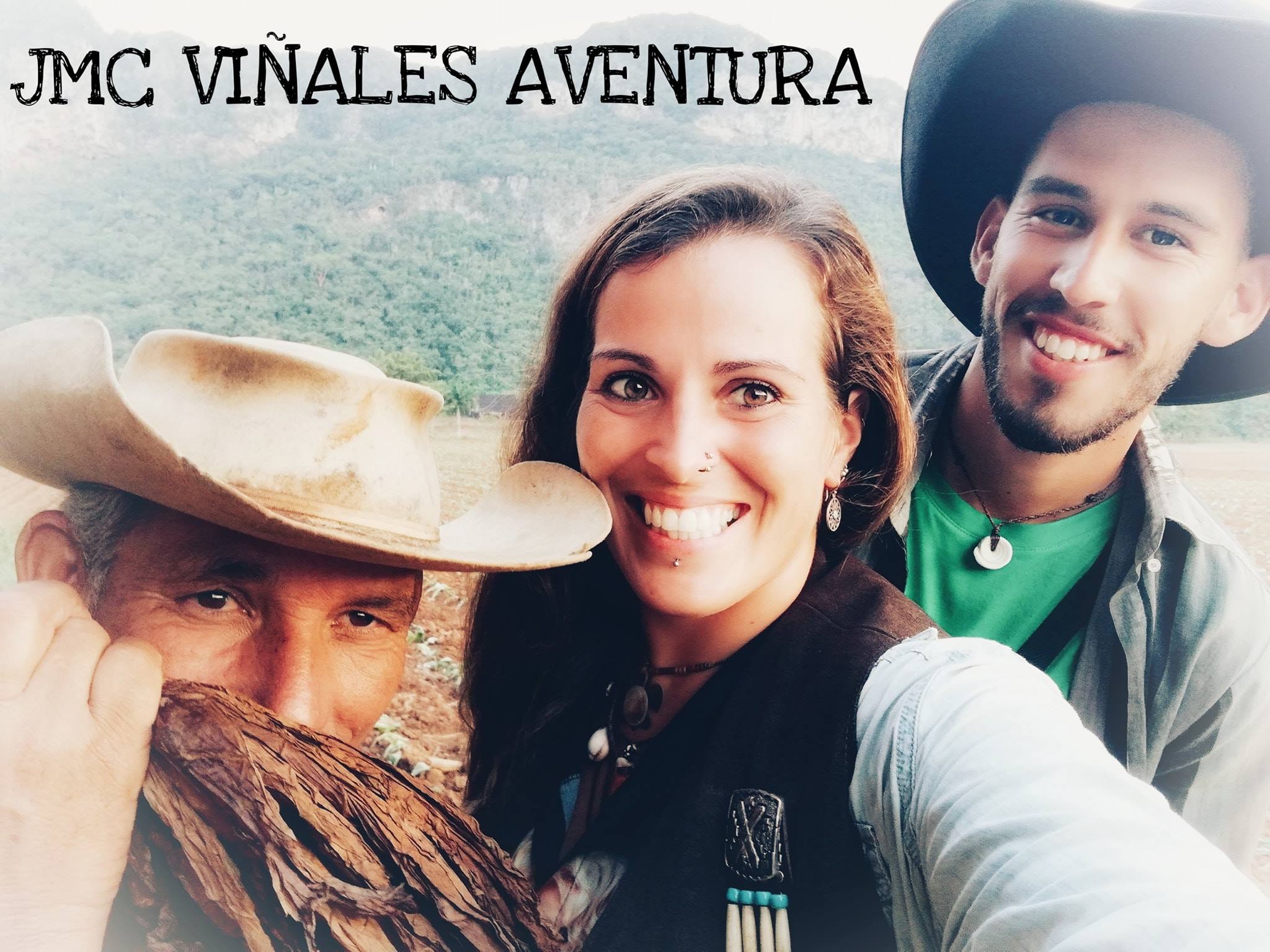 JMC Viñales Aventura offers unique experiences to their clients,
thanks to a mix of culture and ideas.
Our team consists of a Cuban family born in Viñales.
Tati and José-Manuel, horse lovers for several years, will make you discover the richness of these magnificent valleys and mogotes of the Viñales region.
Idalia will make you taste her delicious traditional meal.
Chrystel, a world traveler, who has finished her 3-year trip around the world, after visiting 26 countries, here in Viñales, alongside José-Manuel. I accompany the excursions to practice my passion for photography, to leave a souvenir to our customers and to translate, in 3 languages, the explanations that José-Manuel or Tati will give you about their passion, nature and the cultures of the Palmarito Valley.
In the "Team" tab you can get to know the rest of the team.